A professionally installed, quality Aqua Pool Covers solar blanket can:
Reduce water lost to evaporation by 99%
Cut pool heating costs by over 80%
Limit pool chemical use to around 50%
What's more, the heat that a correctly fitted cover keeps in can extend your pool season by months.
Aqua Pool Covers
provide customised solutions for both home and commercial pools – including the Pooltex™ fitted cover, which keeps leaf litter, debris and animals out all year round.
So talk to the specialists at Aqua Pool Covers about what our expertly installed covers can do for you… and your pool. Call 0405 499 774 or fill out our Quote Form for a FREE assessment and quote.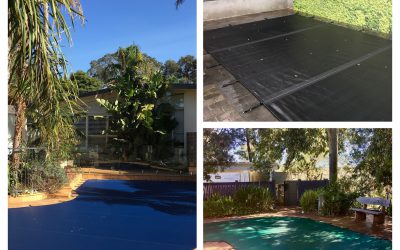 Finished with your pool for the season? Why not close your pool for autumn & winter with a Pooltex leaf and debris cover and eliminate maintenance over winter. Why keep cleaning your pool when you're not using it? Contact us today for a quote.
Our quality blankets & reels will help extend your swimming season by retaining heat overnight and generating heat during the day. In conjunction with a heat pump or solar/gas heating, you'll be swimming in warm water longer. Go to our contact page and fill in...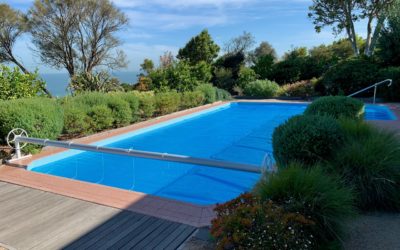 Swim longer this summer by generating and retaining heat with a solar blanket & reel package. We offer the best fabrics and reels on the market, backed by the most comprehensive pro-rata warranties. Jump on our 'Contact' page, fill in your details and we'll be in...