A professionally installed, quality Aqua Pool Covers solar blanket can:
Reduce water lost to evaporation by 99%
Cut pool heating costs by over 80%
Limit pool chemical use to around 50%
What's more, the heat that a correctly fitted cover keeps in can extend your pool season by months.
Aqua Pool Covers provide customised solutions for both home and commercial pools – including the Pooltex™ fitted cover, which keeps leaf litter, debris and animals out all year round.
So talk to the specialists at Aqua Pool Covers about what our expertly installed covers can do for you… and your pool. Call 0405 499 774 or fill out our Quote Form for a FREE assessment and quote.
After discovering they had an undersized solar heating system for their pool, Nathan and Emily installed a new Triple Cell solar blanket to help generate the extra heat they wanted, to enjoy their pool these holidays.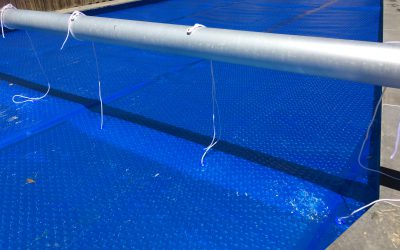 Daniel upgraded to a Triple Cell solar blanket as part of his pool renovation.
Close your pool with a Pooltex™ leaf & debris cover. Available in blue, green or black. Order now for installation before Christmas.